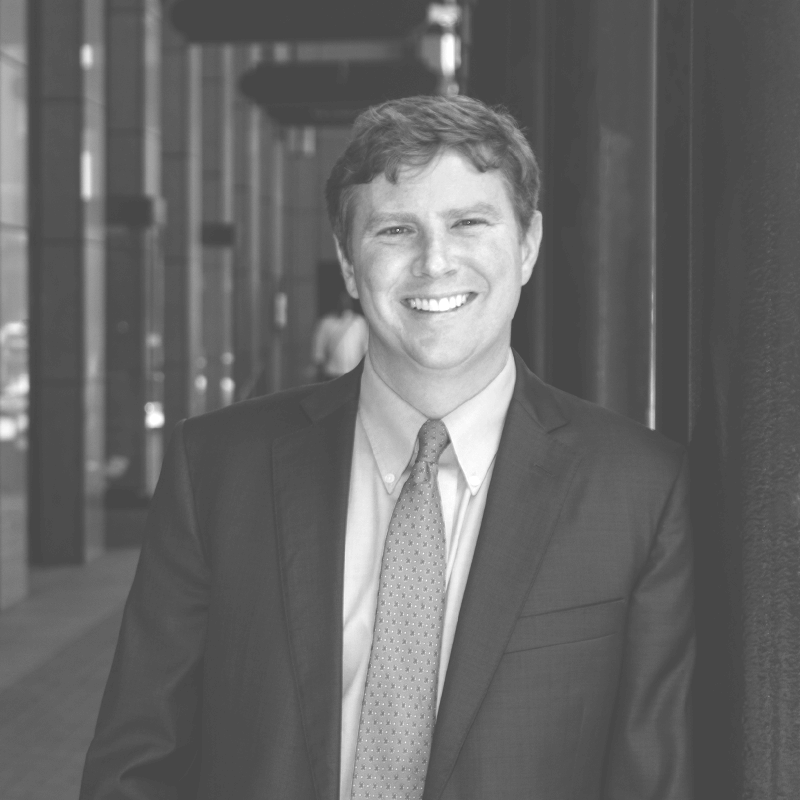 Extremely well prepared, even to the anticipation of any and all arguments from the opposing counsel.
He could give an immediate and well planned response. The opposing side did not even contest the verdict, the argument in our favor had been so overwhelmingly proven.
Dale G
Lance McCardle
Lance McCardle is a dogged, diligent advocate for his clients-evidenced by the number of thank you notes sent from clients who are ever grateful for his work in recovering their investment losses.  His clients appreciate his honest assessment of the strengths and weaknesses of their case and the on-going advice he shares as their case progresses.

A walking supercomputer-he's a very strong writer with a very good sense of the whole case. A top-notch emerging lawyer.
Chambers USA, 2013
Jason W. Burge
Jason has the ability to quickly digest mountains of information and remember the smallest details of a case. With a background in economics, Jason's practice centers on litigation involving complicated financial transactions from municipal bonds to derivatives to other investment or debt vehicles. He understands the intricacies of the transactions and simplifies them as he presents effectively to judge, arbitrators, and jurors.
Benjamin D. Reichard
Partner
Benjamin D. Reichard
Ben Reichard excels on the firm's most challenging cases by immersing himself in the facts of the case and then following every lead that might help his client's cause. He practices primarily in the fields of investor fraud, class action, and environmental litigation, areas where his determination and creativity are on full display. He has represented a range of clients—from individual investors to hedge funds to banks—in proceedings against prime brokers, auditors, clearing brokers, broker-dealers, and financial advisors. He also has extensive experience in complex ERISA and antitrust litigation.